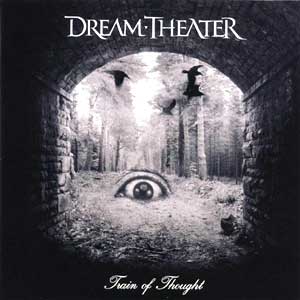 Bueno ps aki cumpliendo con lo prometido, este disco de la mejor banda de Progressive Metal, Dream Theater, en lo personal es el mejor, talvez xq es el mas pesado y menos melodico de su discografia. Cada rola tiene un riff ke t hara mover la cabeza, y en este disco es donde segun yo Portnoy exploto. Bueno aqui les dejo la lista de canciones y un poco mas abajo el link para uqe lo descarguen.


As I Am (7:47) (Dream Theater, Petrucci)


This Dying Soul (11:28) (Dream Theater, Portnoy)



IV. Reflections of Reality (Revisited)


V. Release
Endless Sacrifice (11:23) (Dream Theater, Petrucci)


Honor Thy Father (10:14) (Dream Theater, Portnoy)


Vacant (2:58) (Dream Theater, LaBrie)


Stream of consciousness (11:16) (Dream Theater, instrumental)


In the name of God (14:16) (Dream Theater, Petrucci)
Mi rola favorita del disco es This Dying Soul, que es la continuacion de la aventura en los problemas de alcoholismo de Portnoy, narrados en "The Glass Prison" del Six Degrees Of Inner Turbulence, que despues continuaria con "The Root Of All Evil" del octavarium, y finalizaria en "Repentance" del Systematic Chaos.


Descarga (Por Mediafire)